The Best Laundry Centers of 2018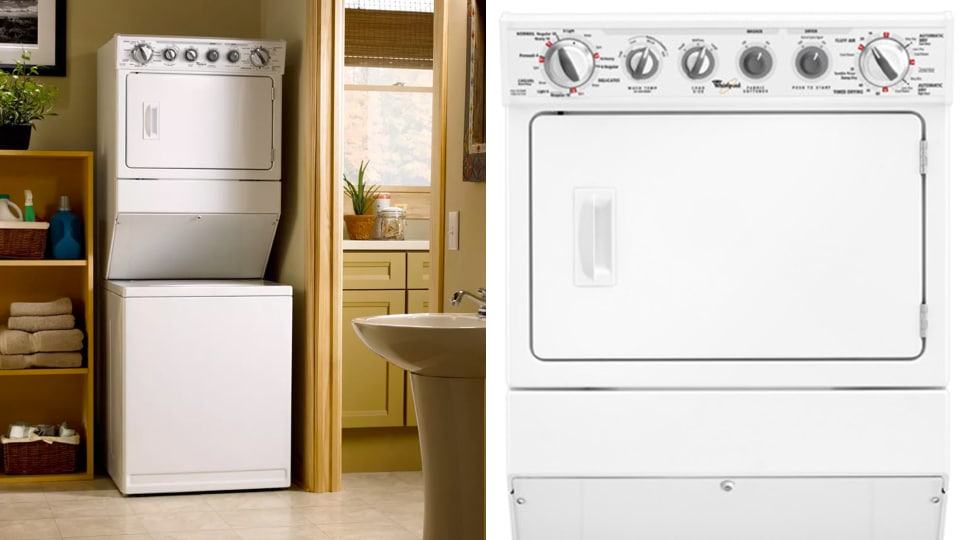 How We Tested
The Tester
Hi, I'm Jon Chan, the Senior Lab Technician at Reviewed. In my six years working here, I've tested well over 150 washers and dryers and handled about 10 tons of laundry. I've tested washers with sinks, built-in detergent tanks, and even a washer/dryer combo unit that can run off a faucet.
When I'm evaluating a laundry machine, I'm looking for value, performance at its core functions, and ease of use.
Kyle Hamilton did the bulk of testing, but I oversaw all the tests and analyzed the data.
The Tests
When it came to the laundry centers we did a modified version of how we test standalone washers and dryers. For the washer portion, we tested the Normal, Heavy, Delicates, and Quick cycles. We chose these cycles because they are not only the most used cycles but can also provide a more detailed picture about performance. For example, the Whites cycle is typically a Normal with higher heat.
We tested the Normal and Delicates cycles using stain and mechanical action strips. Stain strips are bolts of cloth that are mechanically dipped in common household substances like oil, sweat, cocoa, pig's blood, and red wine. These stains are highly controlled–the blood comes from a specific breed of pig, the wine comes from a single vineyard, and the cocoa beans hail from a single lot. The mechanical action strips measure wear and tear. Each square contains a set amount of threads to create a level comparison.
The stain and mechanical action strips and mixed in with our testing laundry, consisting of towels, pillowcases, and bedsheets. Our testing loads are always in the same order and placed in the same relative place inside the drum. The first item to go into a top-load washer is a pillowcase and it always goes in the lower quadrant of the drum, so forth and so on.
We do the same thing for the Heavy and Quick cycle but do not include mechanical action strips. Our thinking is that if you want a harsher or faster washer, you should not expect gentle handling.
Each wash is weighed before it is placed in the washer. This practice is done for two reasons: we want to know if a washer is good at spinning out excess water and how much detergent to add. The Association of Home Appliance Manufacturers approves the detergent we use and it's a formula that only changes once in a blue moon. We also regulate the water that we use. The hot and cold water that we pipe in is monitored by a smart faucet that keeps the temperature 120°F and 60°F respectively, within a 2°F margin of error.
After a cycle is finished, we remove the laundry and weigh it again. Using the before and after weight, we calculate how well a washer can spin out excess water. If a washer does a poor job that can mean it didn't rinse properly and will increase drying times.
The final step is to evaluate the strips. We use a photospectrometer to look at the stain strips. This device can detect minute changes in color. Since we know the color value of a strip without any stains on it, we can determine how much of each stain is lifted. For the mechanical action strips, we count how many threads have come loose. Any thread that can be gently pulled more than two millimeters away from the fabric is counted.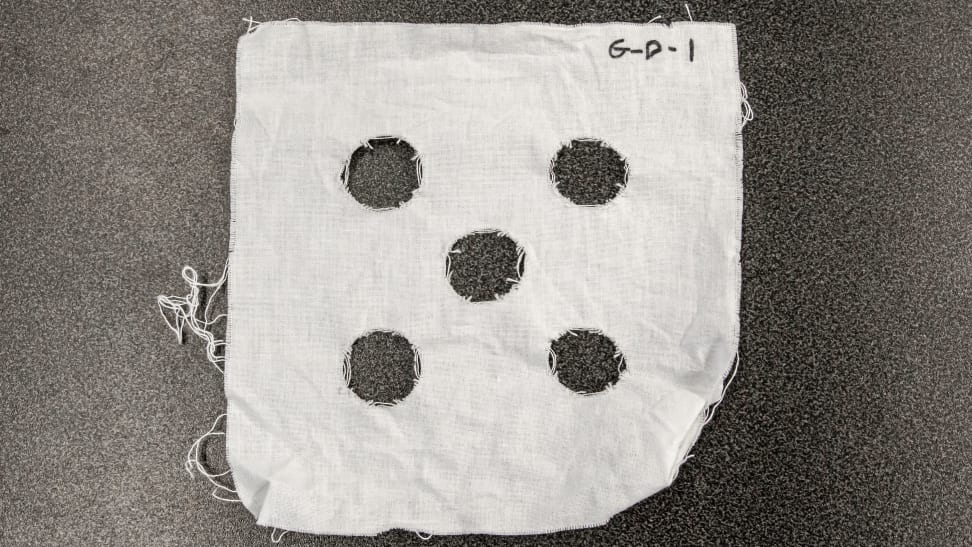 The dryer testing was more straightforward. We placed the wet laundry that the washer produced and placed it into the dryer to see if it could get the test laundry to a usable or wearable state. The results were on a pass or fail basis and determined by hand. The reason we did not use our standardized methods for the dryer was because we decided that a laundry center, which is a single unit, should be able to dry the wet laundry that it produces.
What You Should Know About Laundry Centers
Our feelings about laundry centers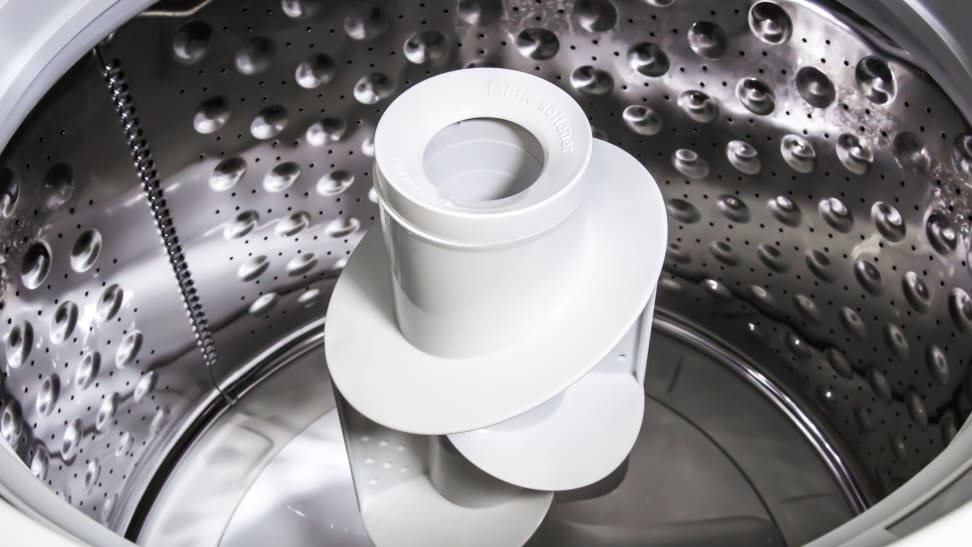 Laundry centers occupy a very niche space. We'd only recommend a laundry center to someone who was looking to save space and can't do without a top loader. It's one of the reasons why we favored the 24-inch-wide Whirlpool over other models–it saved more space while getting more cleaning performance.
The Frigidaire FFLE3900UW is 27 inches wide and 76 inches tall. If you have an extra inch of height to spare, you could stack a full-sized LG WM3270CW and its accompanying dryer. The pair will cost you about a $100 more but will provide superior washing and drying in one third the time. Granted the LG requires an extra two feet to have the door completely open, however, you'd need something similar to get your clothes out of a laundry center.
What we're saying is that laundry centers are great in very confined spaces. If you can fit a stacked full-sized or compact washers, you'll get more for your money.
Setup and Design
It should be noted that laundry centers require a 220V hookup to work–the same as a regular dryer. If you only have a regular 120V plug, there are several compact combo units that can oblige you.
Typically laundry centers are no frill machines. The ones we tested did not have a detergent dispenser, only one had a timer, and none had lights in the dryer.
---
Other Laundry Centers We Tested
Similar Posts: