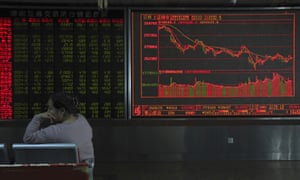 Good morning, and welcome to our rolling coverage of the world economy, the financial markets, the eurozone and business.
A chilly wave of fear is rippling through the markets today, after a leading Chinese executive was arrested in Canada.
Meng Wanzhou, the global chief financial officer of telecoms equipment Huawei, is facing extradition to the US — reportedly to face charges of violating sanctions against Iran.
The arrest of Meng — who's also the daughter of Huawei's founder — has rocked Asia-Pacific markets, and is likely to spark fresh jitters in Europe and the US.
It threatens to reignite the trade war clashes between Washington and Beijing, just days after the two country's leaders agreed a truce.
The Chinese stock market has slumped by 2%, and there are heavy losses in Tokyo and Hong Kong too: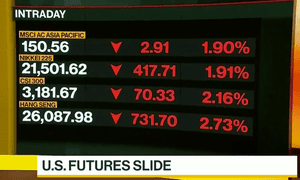 Jasper Lawler of London Capital Group says sentiment has been 'smashed' this morning.



Asian markets and US futures plummeted overnight as news broke that Huawei's CFO had been arrested in Canada to be extradited back to the US. The CFO, Wanzhou Meng, was arrested for allegedly breaching Iran sanctions. China criticized the US and Canada for the arrest, demanding her immediate release.

Traders have quickly moved out of riskier assets reflecting nerves that the arrest is likely to escalate tensions between the US and China once again.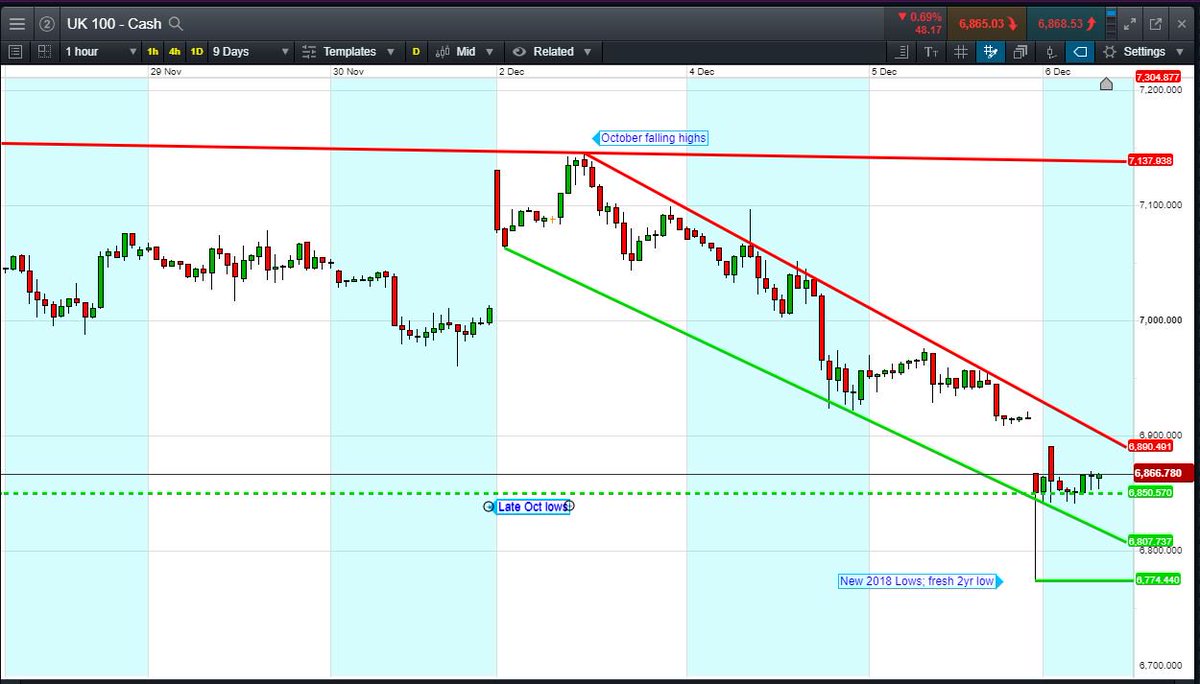 The timing is fascinating, incidentally. Meng was apparently arrested 1 December, the very day that Donald Trump and Xi Jinping were enjoying dinner together at the G20 meeting in Buenos Aires.
Investors will fear that the shock detention of such a significant business figure could easily anger the Chinese government, and potentially scupper plans to buy more US goods.
Also coming up today
Oil ministers are gathering in Vienna for an Opec meeting, where the cartel is widely expected to agree a production cut.
A chunky reduction to output might push oil prices higher….on the other hand, investors may already have priced it in! Brent crude is trading around $61 per barrel this morning, around 20% lower than two months ago.
Donald Trump has already chipped in:
Plus, we get new manufacturing and employment data from the US.
The agenda
9am GMT: Opec meeting scheduled to begin
1.30pm GMT: US weekly jobless figures
3pm GMT: US factory orders