Illegal border crossers now ineligible for asylum, White House says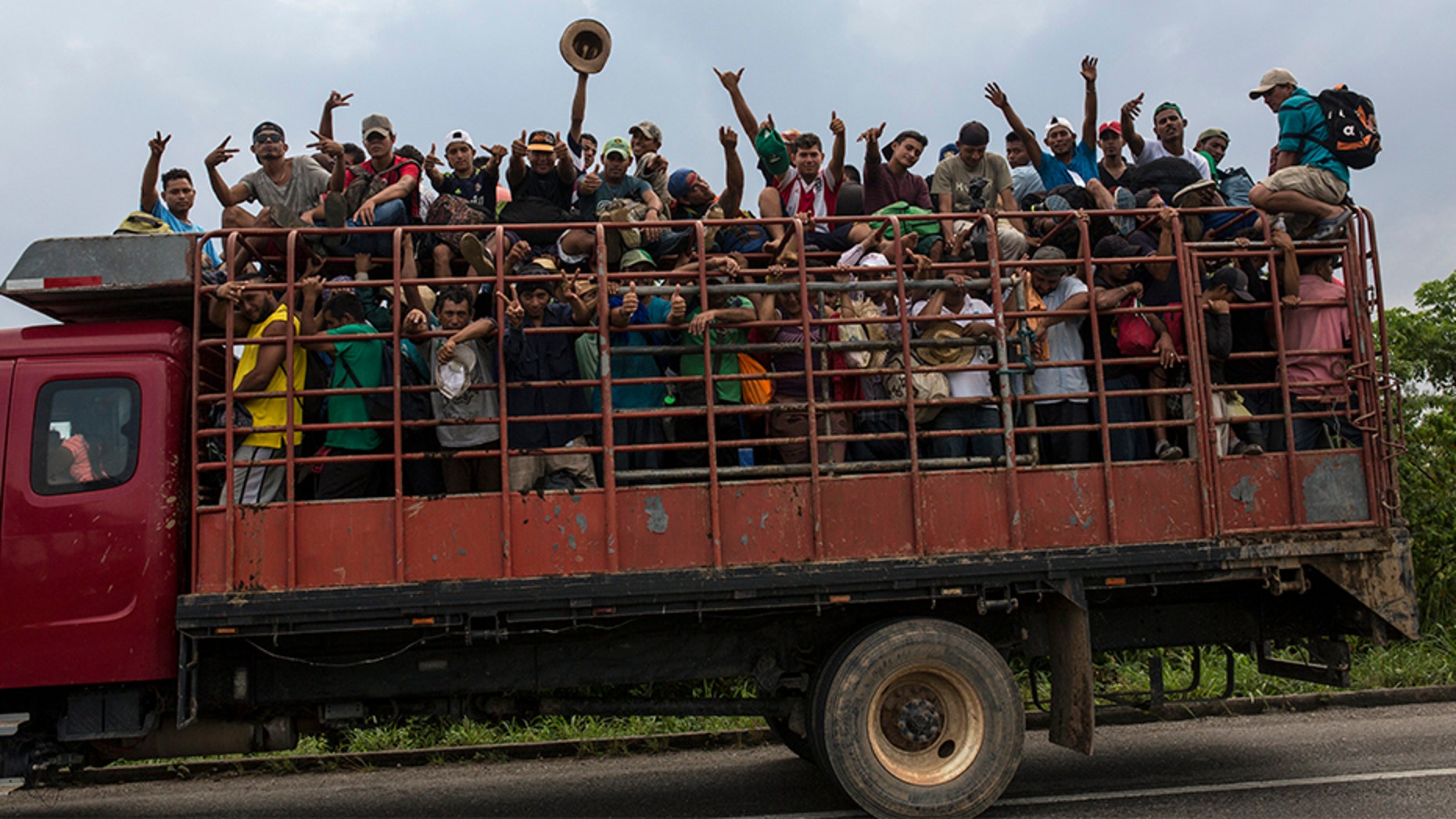 The Trump administration announced Thursday that migrants who attempt to cross the U.S.-Mexico border illegally will not be eligible to claim asylum under a new rule meant to crack down on "meritless" claims.
The rule is the latest attempt by the White House to handle a surge in migration to the U.S. from the Central American countries of Guatemala, Honduras and El Salvador. President Trump is expected to formally enact the rule in a presidential proclamation Friday.
"Consistent with our immigration laws, the President has the broad authority to suspend or restrict the entry of aliens into the United States if he determines it to be in the national interest to do so," Acting Attorney General Matt Whitaker and Homeland Security Secretary Kirstjen Nielsen said in a joint statement. " … Our asylum system is overwhelmed with too many meritless asylum claims from aliens who place a tremendous burden on our resources, preventing us from being able to expeditiously grant asylum to those who truly deserve it.  Today, we are using the authority granted to us by Congress to bar aliens who violate a Presidential suspension of entry or other restriction from asylum eligibility."
The rule is likely to be challenged in court by pro-immigration groups.
A senior administration official said the White House hopes that by funneling asylum claimants to ports of entry, officials will be able to assess and adjudicate the claims more rapidly. The official did not say where asylum-seekers would be housed should they arrive at those ports of entry in large numbers. The official added that the rule was not retroactive and only covers future asylum claimants.
According to DHS, the department has seen a 2,000 percent increase since 2013 in migrants claiming that they have "credible fear" of persecution should they return to their home country. A senior administration official said Thursday that the vast majority of such claims are "non-meritorious."
Similar Posts: